Delcote HPG | Delcote Architectural Coating | Delglaze | Seamsil Silicone Systems
Below you will find many of our services…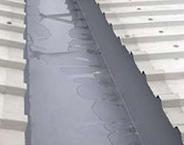 Gutter Refurbishment DELCOTE® HPG is an elastomeric membrane, with vapour breathable properties suitable for application as a protective weatherproofing coating to completely coat the gutter surface. It has excellent elastic and flexible properties to withstand normal surface movements and is unaffected by UV or extremes of weather and temperature.
Key Properties:
Primer-less adhesion to common products. Designed to re-line metal, concrete and asbestos gutter and rainwater systems. Used with SEAMSIL ® 300 gutter joint repair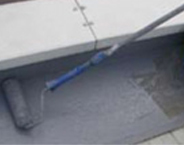 Edge sealing and protection Hpg
SEAMSIL® is a unique flexible silicone remedial system developed by Delvemade Limited in conjunction with GE Silicones, part of the General Electric Company of America. The system, initially developed to solve the problem of cut edge corrosion on steel roofing has now become recognised as the most versatile and effective protection treatment in any situation where exposed metal is subjected to aggressive moisture conditions. For this reason, manufacturers across a variety of industries are specifying SEAMSIL® in the production of fabrications where resistance to corrosion damage is a requirement.
Key Benefits:
Exceptional adhesion to cleaned and prepared surfaces and cure to provide a tough elastic seal, effectively encapsulating the damaged area to restrict further deterioration. Proven long life, being unaffected by UV or extremes of weather and temperature. Excellent elastic and flexibility properties to withstand normal surface movements.
DELCOTE® forms a tenacious, primerless bond to the surface of steel substrate that prevents further oxidation
DELCOTE® repels surface water, promoting flow and discouraging the formation of ponding and standing water.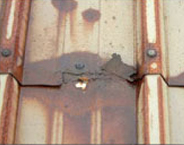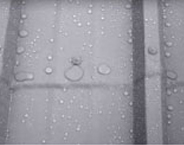 Roof and wall cladding refurbishment
DELCOTE® is a silicone coating designed for re-coating roof and wall cladding substrate including masonry, concrete, asbestos cement, polyurethane foam and most painted or unpainted metals. It is the ideal product for reinstating a protective coating to profiled metal cladding where its standard 200 micron application will provide protection equal to or better than the original coating.
Key Benefits:
Primer-less adhesion to most substrates. Durability – proven world-wide use with a life expectancy of over 20 years. Used with SEAMSIL® 100 cut edge corrosion repair. UV and temperature resistant for longer proven life. Proven long term protection against corrosion on metal roofs. Provides breathable membrane for protection of asbestos and concrete surfaces.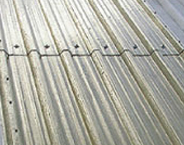 Delglaze is a high performance, high build, single component moisture curing aliphatic polyurethane coating that cures to provide a clear, tough membrane principally for the re-coating and sealing of aged and weathered GRP
rooflights. Fully cured Delglaze provides a tough clear elastomericcoating with crack bridging capabilities that can also be used on a wide range of common building components such as concrete, glass, grp and ceramic tiling.
Delglaze is based on a unique blend of polyurethane resins to produce a coating, which provides a tough durable finish with a high degree of impact, erosion and weather resistant properties. Delglaze is simple and easy to use straight from the can by roller or brush application.
Key Benefits:
Primer-less adhesion to most common building products. Designed to recoat aged translucent rooflight systems,
including GRP, PVC and Polycarbonate. Fast application without disruption to internal activities. Provides ideal refurbishment solution for difficult to replace translucent sheets on asbestos cement roofs.
UV makes coatings hard and brittle, limiting their ability to expand and contract resulting in loss of adhesion.
DELCOTE® is completely and naturally resistant to sunlight and UV radiation, ensuring enduring flexibility and adhesion.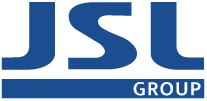 Email
info@ddpspecialistcoatings.co.uk
Address
Unit 18 Hornsby Square, Southfields Business Park, Laindon, Essex, SS15 6SD
DDP Specialist Coatings, Property Services, Builders, Plumbers, Domestic & Commercial Insurance Repairs, Domestic & Commercial Refurbishment, Facilities Management, Maintenance Packages, Customer Care & Warranty work, NHS based Maintenance, Carpets & Vinyl Flooring, Hardwood Flooring, Laminate Flooring, Roofing, Scaffolding, Steeplejacks, Suspended Ceilings, Ceramic Tiling, Surface Repairs, Removals & Secure Storage, Carpentry, Painting & Decorating, Plumbing (Gas Safe), Electrical (NICEIC), Glazing (24/7), Locksmith (24/7), Plastering, Coving & Cornice, Stud Partitioning, Dry Lining